Operational Updates
Click HERE for the most updated hours, customer guidelines and updates to store policy.
Chameleon (Paperback)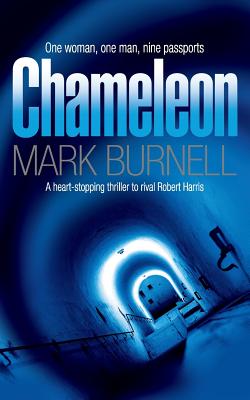 $16.99
Usually Ships in 1-5 Days
Description
---
They are chameleons. Beyond the law, beyond morality, they've survived by adapting, whatever the circumstances. And by trusting nobody but themselves.
IT'S A QUESTION OF IDENTITY.
Stephanie Patrick, a woman who was more comfortable under an alias than she was with hersef, she traversed the world and forgot who she was. Now, she wants to put all her pasts behind her.
Konstantin Komarov. The FBI call him the Don from the Don. Today, at the heart of a financial empire created by the Russian crime pandemic, he's as comfortable in Manhattan as he is in Moscow or Magadan.
Between them exists Koba, an old alias for a new threat.
In a world where trust is weakness, honesty is naivety, brutality is routine, could falling in love be the greatest risk?
About the Author
---
Mark Burnell was born in Northumberland and grew up in Brazil. He is a novelist and screenwriter. His debut novel, The Rhythm Section, is the first in a series of thrillers featuring Stephanie Patrick and is soon to be a major motion picture. The film is begin produced by Eon, the company responsible for the James Bond franchise, and stars Blake Lively and Jude Law. Mark lives in England with his family.