The Girl on the Platform (Paperback)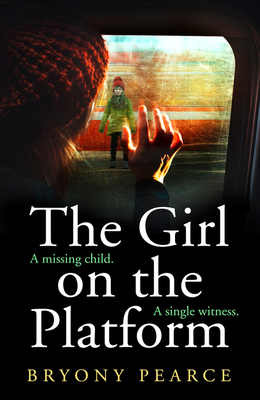 $12.99
Backordered or Out of Print
Description
---
A missing child. A single witness.
I am the girl on the platform.
When new mother Bridget catches her train home from London, she witnesses something terrible: a young girl is taken from the platform, right before her eyes.
No one knows where I am.
But no one is reported missing and with Bridget the only witness, she is written off as an attention seeker. Nobody believes her - not even her own husband.
Can you find me?
But Bridget knows what she saw, and becomes consumed with finding the little girl. Only she can save the child's life... but could delving into the mystery cost Bridget her own?
A dark and absorbing thriller with the impact of memorable series like Broadchurch or The Missing, perfect for fans of The Girl on the Train and Erin Kinsley's Found.
Readers love The Girl on the Platform:
'Such an accomplished thriller debut; I felt I was living Bridget's nightmare alongside her. Twisty, emotionally charged and with an ending I didn't see coming ' Jackie Kabler, bestselling author of The Perfect Couple
'Bryony Pearce's compelling narrative pulls the reader through to the final heart pounding and haunting conclusion. A magnificent debut ' Samantha Lee Howe, USA TODAY bestselling author of The Stranger in Our Bed
'Dark, twisty and highly entertaining' Cass Green, bestselling author of In a Cottage in a Wood
'The Girl on the Platform carries a creeping dark narrative that leaves you feeling unsettled yet desperate to know more' Caroline Mitchell, bestselling author of The Perfect Mother
About the Author
---
Bryony Pearce was born in 1976 and has two young children. She completed an English Literature degree at Corpus Christi College Cambridge in 1998 and was a winner of the SCBWI anthology 'Undiscovered Voices' in 2008. More information about Bryony can be found on her website www.bryonypearce.co.uk.