Ransom My Heart (Paperback)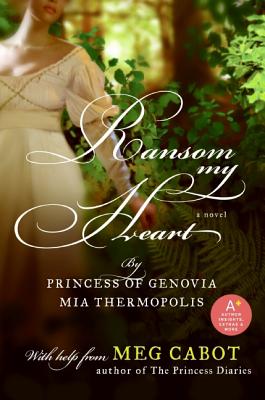 $15.99
Usually Ships in 1-5 Days
Description
---
Mia Thermopolis, Princess of Genovia and star of Meg Cabot's insanely popular #1 New York Times bestselling Princess Diaries books, has "penned" her first historical romance novel . . . with help from Meg Cabot
He's a tall, handsome knight with a secret. She's an adventurous beauty with more than a few secrets of her own. Finnula needs money for her sister's dowry, and fast. Hugo Fitzstephen, returning home to England from the Crusades with saddlebags of jewels, has money, and lots of it. What could be simpler than to kidnap him and hold him for ransom?
Well, for starters, Finnula could make the terrible mistake of falling in love with her hostage.
Princess Mia Thermopolis, Meg Cabot's most beloved character, has always been an outspoken animal-rights activist and committed environmentalist. In keeping with Mia's true spirit, Meg will be donating her advance to Greenpeace.
About the Author
---
Meg Cabot was born in Bloomington, Indiana. In addition to her adult contemporary fiction, she is the author of the bestselling young adult fiction series, The Princess Diaries. Over 25 million copies of her novels for children and adults have sold worldwide. Meg lives in Key West, FL, with her husband.