Ravish: The Awakening of Sleeping Beauty (Paperback)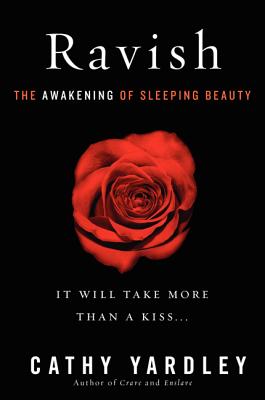 $13.99

Likely On Our Shelves Now
Description
---
An innocent beauty, trapped in sleep . . .
Sheltered from society, Aurora Jacquard has yet to feel the sweet release of physical love. Then, on the night she is about to give in to temptation, she inexplicably falls into a deep coma.
A handsome prince, determined to discover her secrets . . .
Jacob White is one of the best neurologists in the world, and he intends to awaken Aurora from her virginal slumber. But when she begins to invade his dreams every night, beckoning him into a sensuous place of lust and danger, Jacob realizes there's more to this woman than meets the eye.
It will take more than a kiss to wake her up . . .
Trapped in a world of erotic dreams, Aurora and Jacob must sur-render to their deepest darkest desires. But how far are they willing to go?
About the Author
---
Cathy Yardley has always been entranced by fairy tales and now spends her time giving them her extra-special touch. This multi-published author enjoys movies, video games, cooking, and plotting world domination (just kidding; she hates to cook). When not writing, she spends time in her beautiful San Diego home with her husband and son.
Praise For…
---
"Cathy Yardley has turned fairy tales into modern and stylishly erotic romps. The Brothers Grimm were never like this!" — Susan Squires, USA Today Bestselling Author
"Edgy, erotic and delicious. Cathy Yardley is one of my favorite authors." — Nancy Warren, USA Today Bestselling Author
"Cathy Yardley gives bedtime stories a new twist. Not that you'll get any sleep. Modern, searingly erotic--fairy tales were never like this! She left me breathless, and eager for the next installment." — Susan Squires