Operational Updates
Click HERE for the most updated hours, customer guidelines and updates to store policy.
Amanda's Wedding: A Novel (Paperback)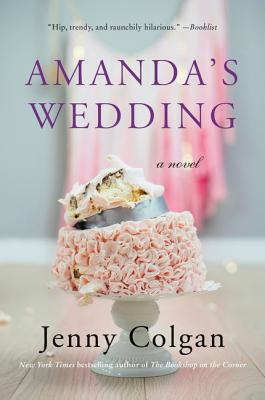 Description
---
From New York Times bestselling author Jenny Colgan comes the debut novel that made her the sensation she is today—a hilarious, unforgettable story of one woman's mad dash to put a stop to the wedding of her old school friend who's the complete opposite of the sweet Scottish lord she's marrying.
Amanda's old school friends, Mel and Fran, are shocked when the social-climbing queen of mean announces her engagement to a laird (Scottish lord). It doesn't matter that Fraser McConnald has worn the same pair of Converse sneakers for the last three years and that his castle is a pile of rubble with one gas heater—she'll be the wife of an actual laird! But Mel and Fran can't just sit back and let the sweet and gentle Fraser marry Amanda, especially since Mel had a huge crush on him back in University. Something must be done!
Joining forces with Fraser's adorable younger brother Angus, they set out to sabotage this mismatch of the century. So between fighting off the attentions of a love-crazed accountant, keeping Fran's deadly maneuvers' with the opposite sex under control and trying to win her own war of love with her aspiring rock-star beau, Mel finds herself preparing for a wedding that's everything you'd wish on your worst enemy.
About the Author
---
Jenny Colgan is the New York Times-bestselling author of numerous novels, including The Bookshop on the Corner, Little Beach Street Bakery, and Summer at Little Beach Street Bakery, all international bestsellers. Jenny is married with three children and lives in London and Scotland.