Texas Destiny (Mass Market)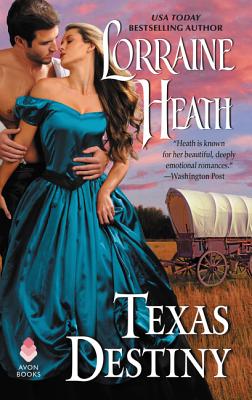 $5.99
Backordered or Out of Print
Description
---
He's fallen for a woman…​
Anxious to meet her soon-to-be-husband, Dallas Leigh for the first time, mail-order bride Amelia Carson is en route to Fort Worth, Texas. When she steps off the train and locks eyes with her betrothed, she immediately feels drawn to him. But the cowboy standing before her isn't Dallas. Instead, Dallas' brother Houston has been sent to accompany her on the three-week journey to the ranch where she'll begin her new life.
Who belongs to another...
The war Houston Leigh fought has left him with visible scars, a daily reminder of his cowardice on the battlefield. Denying his intense attraction to Amelia, he is determined to deliver her untouched, as promised. But during their long dangerous trip, he can't help but admire her inner strength and fearlessness. And when she looks at him—as if she can see beyond his scarred face and read his innermost thoughts—he loses his heart to her. Now as they near the ranch, Houston must choose to remain loyal to his brother—or find the courage to fight for the woman he's convinced is his destiny... 
About the Author
---
When multiple New York Times bestselling author Lorraine Heath received her BA degree in psychology from the University of Texas, she had no idea she had gained a foundation that would help her create believable characters—characters often described as "real people." The daughter of a British beauty and a Texan stationed at RAF Bovingdon, Lorraine was born in England but soon after moved to Texas. Her dual nationality has given her a love for all things British and Texan, and she enjoys weaving both heritages through her stories.