Operational Updates
Click HERE for the most updated hours, customer guidelines and updates to store policy.
The Snow Empress: A Thriller (Hardcover)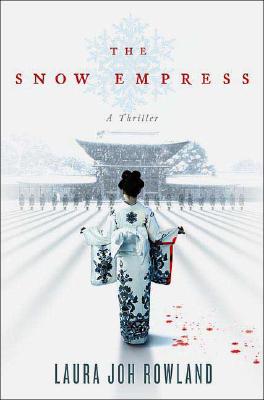 Description
---
Japan, 1699. On a moonlit night in Ezogashima, the northernmost island of Japan, a woman is running through the forest when an arrow zooms out of the darkness to strike her dead. Meanwhile, a world away in the city of Edo, the eight-year-old son of Sano Ichiro, the samurai detective who has risen to power and influence in the shogun's court, vanishes during a moon-watching party. When Sano's political rival, Lord Matsudaira, hints that the boy may be in Ezogashima, Sano's wife, Reiko, insists on accompanying him on the desperate journey. After an eleven-day voyage through cold and treacherous waters, they arrive at Ezogashima, only to find that Lord Matsumae, distraught at the murder of his mistress, is holding the whole province hostage until someone confesses to the crime. No one is allowed in or out of Ezogashima, and although Matsumae tells Sano his son is there, he refuses to release him. Sano strikes a deal: He will solve the murder of Matsumae's mistress if Lord Matsumae will free the hostages and return their son. Soon, however, he and Reiko find themselves caught up in a dangerous scheme that includes clan warfare, jealous husbands, and murderous betrayal.
Praise For…
---
"Demonstrating an impressive level of sustained excellence, Rowland's mysteries set in 17th-century Japan form one of the best recent series in the genre…. Compelling pacing and well-rounded characters enhance the intriguing plot and will draw in new readers as well as longtime fans."
---Publishers Weekly (starred) on The Snow Empress, chosen as one of the "Best Books of 2007"

"[Rowland's] Japan is a mix of Kabuki theater-like stylized formality, palace intrigue, and physical action that would do a martial arts movie proud." ---The Times-Picayune (New Orleans)

"Abundant historical color and an elegant, controlled style..." ---Kirkus Reviews

"The murder mystery is intricately structured, with many suspects having a variety of motives. Engaging but not especially taxing, The Snow Empress would make a nice book to take along on your next long plane trip." ---The Daily Yomuiri Online

"Each [book] seems to be better than the last one." ---Reviewingtheevidence.com

"Consistently fascinating and seductive, The Snow Empress is another top-notch mystery....Rich in historical and cultural details, the intricately designed plot and compelling characterizations will entertain readers who enjoy unusual murder mysteries with exotic settings and provocative premises."
---Bookloons.com

"Rowland has a painter's eye for the minutiae of court life, as well as a politican's ear for intrigue."
---The New York Times Book Review

"Sano may carry a sword and wear a kimono, but you'll immediately recognize him as an ancestor of Philip Marlowe or Sam Spade." ---The Denver Post

"Blending political intrigue and barbed social commentary, Red Chrysanthemum is a crisply lurid Rashomon mystery." ---Entertainment Weekly

"A careful, beautiful portrayal of a dangerous time in Japanese history...a compelling and lively series."
---The Dallas Morning News