Section 8: A Hood Rat Novel (Paperback)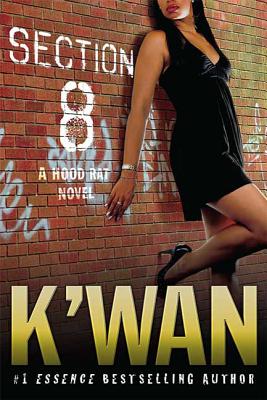 $17.99
Usually Ships in 1-5 Days
Description
---
Since she was a little girl, Tionna's on and off addicted mother taught her to get hers by any means necessary. Tionna's heart is as cold as a December chill, but she holds a warm place in it for Duhan, the father of her two sons, and her on-again-off-again boyfriend since they were teenagers. Duhan becomes her knight in shining armor until the government turns their dream into a nightmare. With Duhan behind bars and everything she loves seized she finds herself starting over in the same neighborhood she swore she'd never come back to.
With two kids, a man in prison and no back up plan, Tionna is once again living by her wits in order to maintain the lifestyle she'd become so accustomed to. Back in the thick of things with her best friends Gucci, Boots and Tracy, she finds herself rediscovering her old life and suddenly begins to wonder if she's really cut out to be a prisoner's wife.
About the Author
---
K'WAN is the #1 Essence bestselling author of Welfare Wifeys, Section 8, Gutter, Still Hood, Hood Rat, and others. He wrote his first novel, Gangsta, as a therapeutic release, and it went on to become an Essence bestseller and a part of urban-lit history. In 2008 he received the Black Author of the Year Award from Black Press Radio. He has been featured in Time, KING, The New York Press, and on MTV and BET. Besides an author, K'wan is also a motivational speaker, a mentor to at-risk children and the C.E.O of Black Dawn, Inc. He lives in New Jersey.
Praise For…
---
"The big draw draw here is the electric prose, which is imbued with profane, comic lyricism." —Publishers Weekly on Hood Rat
"One of hip-hop fiction's hottest authors. . .fans will appreciate many of the qualities that make K'wan a writer to check for: gritty settings, memorable dialogue and authentic action." —KING magazine on Street Dreams
"This gangsta romp is indisputably a page-turner." —Library Journal on Eve