Operational Updates
Click HERE for the most updated hours, customer guidelines and updates to store policy.
The Assassin's Touch: A Thriller (Mass Market Paperback)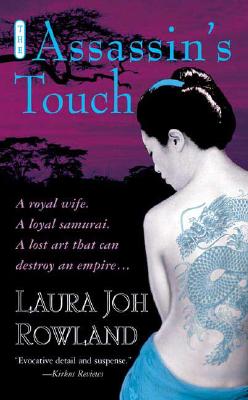 Description
---
It is a lost art, passed down by the ancients in great secrecy: "Dim-mak." It is death, by the lightest touch of a finger."" Sano Ichiro, tenuous in the new regime as the shogun's second-in-command, does not have the luxury of skepticism?another senior official is dead, a fingerprint lightly glazed into his skin.
Sano's wife Reiko has an investigation of her own: a beautiful, proud, and hopelessly poor woman has confessed to murdering her family. Yet the pieces do not fit, and as Reiko looks deeper into the woman's life as a "hinin"?a moral outcast, shunned by the world?inexplicable connections appear between her investigation and Sano's.
As Reiko's questions spiral her further into the squalor of life as a "hinin," Sano and Hirata?his most loyal samurai?pursure their prey, uncovering an intricate tapestry of betrayal woven into the highest levels of the new regime. But they are no match for the one who has mastered "dim-mak," a warrior who will strike all those who cross him or his path--even Reiko. "Elegantly told and interspersed with delicious bits of history" ("Kirkus Reviews"), Laura Joh Rowland's "The Assassin's Touch "is a mystery you won't want to miss.
About the Author
---
Laura Joh Rowland, the granddaughter of Chinese and Korean immigrants, was educated at the University of Michigan and now lives in New Orleans with her husband. "The Assassin's Touch "is the tenth book in her widely acclaimed series featuring Sano Ichiro.""
Praise For…
---
"Sano may carry a sword and wear a kimono, but you'll immediately recognize him as an ancestor of Philip Marlowe or Sam Spade."
—The Denver Post "Evocative detail and suspense...Rowland's characters remain fresh."—Publishers Weekly
"A welcome breath of fresh air."—Booklist
 
"Elegantly told and interspersed with delicious bits of history." —Kirkus Reviews
 
"Rowland delivers an unforgettable portrayal of the Edo of 400 years ago…. [T]he action is worthy of a beautiful Asian martial-arts movie…graceful, angry, and unbound."—The Times Picayune
 
"[A] tough-minded, edgy, intelligent, and literate thriller." —Flint Journal