Operational Updates
Click HERE for the most updated hours, customer guidelines and updates to store policy.
Degrees of Passion (Paperback)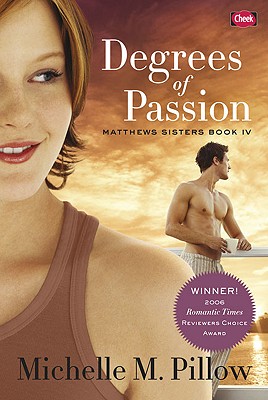 Description
---
The second that college student Sasha Matthews spotted Trevor Kingston, she knew it was fate. He's everything a girl could want—handsome, charming, rich. With student loans piling up and no clear idea what she wants to do with her future, he is the best thing she has going. But Mr. Perfect's facade begins to crumble when she sees him photographed with another woman in the newspaper's society pages. Breaking up with her high society boyfriend, a distraught Sasha finds comfort in the arms of moody, hard-working Kevin Merchant, whose cuteness is overshadowed by his know-it-all attitude. One drunken night of passion is hardly the start of a relationship, and when Trevor wants her back the choice seems clear. In order to graduate Sasha must participate in an important internship—and she is paired with the very guy she swore never to see again. Forced to work alongside Kevin, long hours in the lab turn into tempting nights of seduction. Should she deny what's between them and await the return of her ideal boyfriend, or will life teach her lessons this professional student never expected to learn?