Operational Updates
Reopening for in-person browsing: JUNE 6
store hours: 12pm to 6pm everyday
We are still accepting online orders, as well as care package orders at this link.
New Customer Guidelines:
No Mask, No Entry. If you don't have a mask, knock on the door and a staff member will bring you one that you can keep.
Browse with intention. Don't touch every book in the store if you don't have to.
In order to ensure touchless checkout, we are not accepting cash at this time.
Only 7 customers are allowed in the store at one time.
No pets at this time.
Children need to be vigorously supervised; they cannot leave your side while you are browsing.
All seating areas are closed.
Our tea service is currently suspended, but you can still buy the tea leaves to make at home.
Tempted (Paperback)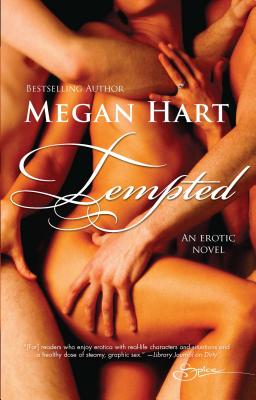 Description
---
I had everything a woman could want... My husband, James. The house on the lake. My life. Our perfect life. And then Alex came to visit. The first time I saw my husband's best friend, I didn't like him. Didn't like how James changed when he was around, didn't like how his penetrating eyes followed me everywhere. But that didn't stop me from wanting him. And, surprisingly, James didn't seem to mind. It was meant to be fun. Something the three of us shared for those hot summer weeks Alex stayed with us. Nobody was supposed to fall in or out of love. I didn't need another man, not even one who oozed sex like honey and knew all the secrets I didn't know, the secrets my husband hadn't shared. After all, we had a perfect life. And I loved my husband. But I wasn't the only one.