Operational Updates
Reopening for in-person browsing: JUNE 6
store hours: 12pm to 6pm everyday
We are still accepting online orders, as well as care package orders at this link.
New Customer Guidelines:
No Mask, No Entry. If you don't have a mask, knock on the door and a staff member will bring you one that you can keep.
Browse with intention. Don't touch every book in the store if you don't have to.
In order to ensure touchless checkout, we are not accepting cash at this time.
Only 7 customers are allowed in the store at one time.
No pets at this time.
Children need to be vigorously supervised; they cannot leave your side while you are browsing.
All seating areas are closed.
Our tea service is currently suspended, but you can still buy the tea leaves to make at home.
Daughters of the Bride (Paperback)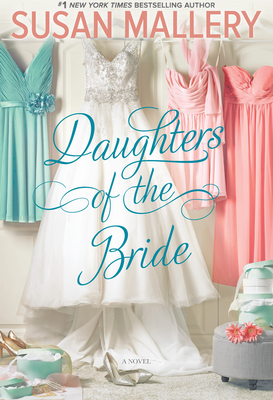 Description
---
With Joy, Love and a Little Trepidation, Courtney, Sienna and Rachel Invite You to the Most Emotional Wedding of the Year...Their Mother's Courtney The Misfit As the awkward one, Courtney Watson may not be as together as her sisters, but she excels at one thing--keeping secrets, including her white-hot affair with a sexy music producer. Planning Mom's wedding exposes her startling hidden life, changing her family's view of her--and how she views herself--forever. Sienna The Free Spirit When Sienna's boyfriend proposes--in front of her mom and sisters, for crying out loud--he takes her by surprise. She already has two broken engagements under her belt. Should she say "I do" even if she's not sure she does? Rachel The Cynic Rachel thought love would last forever...right up until her divorce. As Mom's wedding day draws near and her ex begs for a second chance, she's forced to acknowledge some uncomfortable truths about why her marriage failed, and decide if she'll let pride stand in the way of her own happily-ever-after.