Operational Updates
Reopening for in-person browsing: JUNE 6
store hours: 12pm to 6pm everyday
We are still accepting online orders, as well as care package orders at this link.
New Customer Guidelines:
No Mask, No Entry. If you don't have a mask, knock on the door and a staff member will bring you one that you can keep.
Browse with intention. Don't touch every book in the store if you don't have to.
In order to ensure touchless checkout, we are not accepting cash at this time.
Only 7 customers are allowed in the store at one time.
No pets at this time.
Children need to be vigorously supervised; they cannot leave your side while you are browsing.
All seating areas are closed.
Our tea service is currently suspended, but you can still buy the tea leaves to make at home.
Lord of Scoundrels (The Scoundrels Series #3) (Mass Market)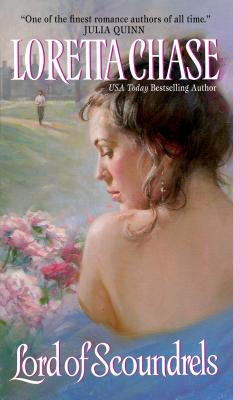 Other Books in Series
This is book number 3 in the The Scoundrels Series series.
Description
---
They call him many names, but Angelic isn't one of them . . .
Sebastian Ballister, the notorious Marquess of Dain, is big, bad, and dangerous to know. No respectable woman would have anything to do with the "Bane and Blight of the Ballisters"—and he wants nothing to do with respectable women. He's determined to continue doing what he does best—sin and sin again—and all that's going swimmingly, thank you . . . until the day a shop door opens and she walks in.
She's too intelligent to fall for the worst man in the world . . .
Jessica Trent is a determined young woman, and she's going to drag her imbecile brother off the road to ruin, no matter what it takes. If saving him—and with him, her family and future—means taking on the devil himself, she won't back down. The trouble is, the devil in question is so shockingly irresistible, and the person who needs the most saving is—herself!
About the Author
---
Loretta Chase has worked in academe, retail, and the visual arts, as well as on the streets—as a meter maid—and in video, as a scriptwriter. She might have developed an excitingly checkered career had her spouse not nagged her into writing fiction. Her bestselling historical romances, set in the Regency and Romantic eras of the early nineteenth century, have won a number of awards, including the Romance Writers of America's RITA®. For more about her past, her books, and what she does and doesn't do on social media, please visit her at LorettaChase.com.