Operational Updates
Click HERE for the most updated hours, customer guidelines and updates to store policy.
Elusive Passion (Mass Market)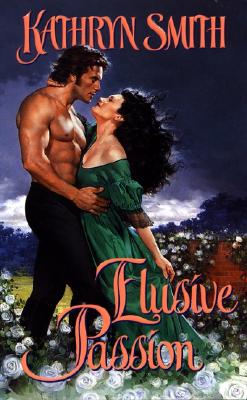 $5.99
Email or call for price.
Description
---
Who is the mysterious Varya? On the surface she's a woman who tempts men beyond reason, but no one has touched the heart of the elusive creature...that is, until now
Miles Christian, the Marquess of Wynter, never expected to be abducted at gunpoint and accused of murder — and certainly not by a woman! When he discovers his would-be kidnapper is the elusive Varya, a beauty courted — and desired — by most of the men in London society, he is doubly shocked ... and enthralled. Obsessed with this seductress, Miles is determined to keep her by his side as they hunt for the true culprit, even if it means putting them both in danger.
For Varya the danger lies in Miles's very touch, and though she's far from ready to trust the dashing rogue, she cannot deny the attraction that flares between them. But when they are caught in a compromising position, Varya reluctantly agrees to pose as Miles's mistress, even as she resists his potent efforts to woo her into his bed. For none could guess that her bloodlines are as pure as any English aristocrat's or that behind her public mask lies a woman determined not to relinquish her hard-won independence to a man's desire — unless she ensnares his heart as well.
About the Author
---
Kathryn Smith has always loved happy endings. From the bedtime stories her wildly imaginative mother told, to the soap operas she wasn't supposed to watch, Kathryn loved to speculate as to how the characters would end up. Needless to say the entire Smith household heard about it when things did not go as young Kathryn thought they ought. Through her school years, Kathryn wrote stories and books for her friends to read. Even during college, when she studied journalism, her need to make up her own tales often drove her to late nights at the typewriter, writing about sexy men and the women they fell in love with. Fortunately, Kathryn's idea of sexy has changed over the years. Instead of rock stars and spies she writes about lords and...well, spies. The best part is she gets to share these stories with a few more people than were in her homeroom class!