Operational Updates
Click HERE for the most updated hours, customer guidelines and updates to store policy.
The Splendor Falls (Hardcover)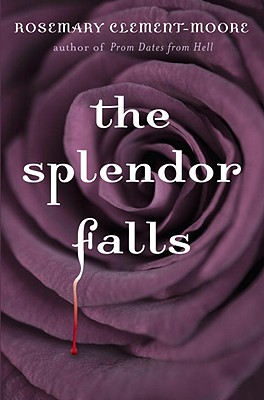 Description
---
Can love last beyond the grave?

Sylvie Davis is a ballerina who can't dance. A broken leg ended her career, but Sylvie's pain runs deeper. What broke her heart was her father's death, and what's breaking her spirit is her mother's remarriage—a union that's only driven an even deeper wedge into their already tenuous relationship.

Uprooting her from her Manhattan apartment and shipping her to Alabama is her mother' s solution for Sylvie's unhappiness. Her father's cousin is restoring a family home in a town rich with her family's history. And that's where things start to get shady. As it turns out, her family has a lot more history than Sylvie ever knew. More unnerving, though, are the two guys that she can't stop thinking about. Shawn Maddox, the resident golden boy, seems to be perfect in every way. But Rhys—a handsome, mysterious foreign guest of her cousin's—has a hold on her that she doesn't quite understand.

Then she starts seeing things. Sylvie's lost nearly everything—is she starting to lose her mind as well?

"Lush with Southern atmosphere, The Splendor Falls expertly weaves together romance, tension, and mystery. Haunting and unforgettable!" --Carrie Ryan, bestselling author of The Forest of Hands and Teeth

"Sylvie's voice is sharp and articulate, and Clement-Moore . . . anchors the story in actual locations and history. . . . Her ear for both adolescent bitchery and sweetness remains sure, and her ability to write realistic, edgy dialogue without relying on obscenity or stereotype is a pleasure."-Publishers Weekly

"Long, satisfying and just chilling enough, this will please a wide audience and leave readers hoping for more."-Kirkus Reviews
About the Author
---
ROSEMARY CLEMENT-MOORE is also the author of Prom Dates from Hell, Hell Week, Highway to Hell, Texas Gothic, and Spirit and Dust. She grew up on a ranch in south Texas and now lives and writes in Arlington, Texas. You can visit her at ReadRosemary.com or follow her on Twitter @rclementmoore.