Operational Updates
Click HERE for the most updated hours, customer guidelines and updates to store policy.
Starry, Starry Night (Paperback)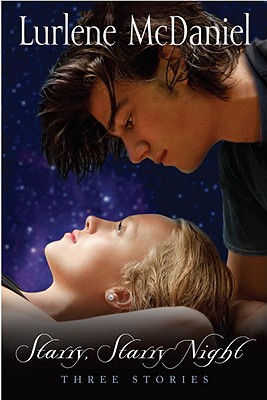 $8.99
Email or call for price.
Description
---
The star that led the three wise men could be the same star wished upon this Christmas-time by three young women.
     In the opening story, "Christmas Child," 15-year-old Melanie feels cheated when her baby sister, born during the holidays, lives only a few hours. But the baby's brief life shows Melanie the lasting value of love.
     Brenda struggles between noble intentions and earthier desires when she becomes a dying boy's final chance for happiness in "Last Dance."
     The closing story, "Kathy's Life," presents a 16-year-old who appears to have it all. Kathy is beautiful, intelligent, and has the perfect job as a live-in caretaker for a couple's baby boy. But not everything is as perfect as it seems. Must Kathy give up the one person she loves most in the world?
     Readers will be inspired, enlightened, and comforted by these moving stories that depict the many kinds of love in the world.
About the Author
---
LURLENE MCDANIEL began writing inspirational novels about teenagers facing life-altering situations when her son was diagnosed with juvenile diabetes. "I saw firsthand how chronic illness affects every aspect of a person's life," she has said. "I want kids to know that while people don't get to choose what life gives to them, they do get to choose how they respond."
Lurlene McDaniel's novels are hard-hitting and realistic, but also leave readers with inspiration and hope. Her books have received acclaim from readers, teachers, parents, and reviewers. Her bestselling novels include Don't Die, My Love; I'll Be Seeing You; Till Death Do Us Part; Hit and Run; and Prey. Lurlene McDaniel lives in Chattanooga, Tennessee.
Praise For…
---
"[The stories] are absorbing, the characters are well developed, and the author does not resolve the girls' dilemmas with pat solutions....Fans of McDaniel's inspirational fiction will enjoy this as will others who have not discovered her work."
--School Library Journal

Starry, Starry Night is the first hardcover book by Lurlene McDaniel, the biggest-selling author of young adult inspirational fiction.


From the Hardcover edition.