Turning Point: A Novel (Hardcover)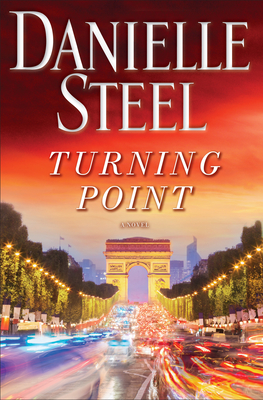 $28.99
Backordered or Out of Print
Description
---
#1 NEW YORK TIMES BESTSELLER • In Danielle Steel's powerful new novel, four trauma doctors—the best and brightest in their field—confront exciting new challenges, both personally and professionally, when given an unusual opportunity.
 
Bill Browning heads the trauma unit at San Francisco's busiest emergency room, SF General. With his ex-wife and daughters in London, he immerses himself in his work and lives for rare visits with his children. A rising star at her teaching hospital, UCSF at Mission Bay, Stephanie Lawrence has two young sons, a frustrated stay-at-home husband, and not enough time for any of them. Harvard-educated Wendy Jones is a dedicated trauma doctor at Stanford, trapped in a dead-end relationship with a married cardiac surgeon. And Tom Wylie's popularity with women rivals the superb medical skills he employs at his Oakland medical center, but he refuses to let anyone get too close, determined to remain unattached forever.
 
These exceptional doctors are chosen for an honor and a unique project: to work with their counterparts in Paris in a mass-casualty training program. As professionals, they will gain invaluable knowledge from the program. As ordinary men and women, they will find that the City of Light opens up incredible new possibilities, exhilarating, enticing, and frightening.
 
When an unspeakable act of mass violence galvanizes them into action, their temporary life in Paris becomes a stark turning point: a time to face harder choices than they have ever made before—with consequences that will last a lifetime.
About the Author
---
Danielle Steel has been hailed as one of the world's most popular authors, with almost a billion copies of her novels sold. Her many international bestsellers include Beauchamp Hall, In His Father's Footsteps, The Good Fight, The Cast, Accidental Heroes, Fall From Grace, and other highly acclaimed novels. She is also the author of His Bright Light, the story of her son Nick Traina's life and death; A Gift of Hope, a memoir of her work with the homeless; Pure Joy, about the dogs she and her family have loved; and the children's books Pretty Minnie in Paris and Pretty Minnie in Hollywood.