Lost and Found: A Novel (Hardcover)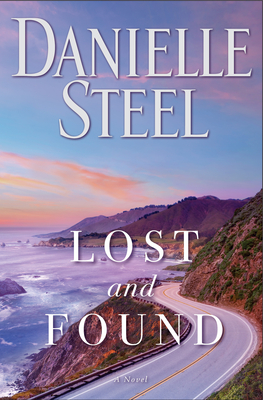 $28.99
Backordered or Out of Print
Description
---
NEW YORK TIMES BESTSELLER • What might have been? That tantalizing question propels a woman on a cross-country adventure to reunite with the men she loved and let go, in Danielle Steel's exhilarating new novel.

It all starts with a fall from a ladder, in a firehouse in New York City. The firehouse has been converted into a unique Manhattan home and studio where renowned photographer Madison Allen works and lives after raising three children on her own. But the accident, which happens while Maddie is sorting through long-forgotten personal mementos and photos, results in more than a broken ankle. It changes her life.

Spurred by old memories, the forced pause in her demanding schedule, and an argument with her daughter that leads to a rare crisis of confidence, Maddie embarks on a road trip.  She hopes to answer questions about the men she loved and might have married—but didn't—in the years after she was left alone with three young children. Wearing a cast and driving a rented SUV, she sets off to reconnect with three very different men—one in Boston, one in Chicago, and another in Wyoming—to know once and for all if the decisions she made long ago were the right ones. Before moving forward into the future, she is compelled to confront the past.

As the miles and days pass, and with each new encounter, Maddie's life comes into clearer focus and a new future takes shape. A deeply felt story about love, motherhood, family, and fate, Lost and Found is an irresistible new novel from America's most dynamic storyteller.
About the Author
---
Danielle Steel has been hailed as one of the world's most popular authors, with almost a billion copies of her novels sold. Her many international bestsellers include Blessing in Disguise, Silent Night, Turning Point, Beauchamp Hall, In His Father's Footsteps, The Good Fight, and other highly acclaimed novels. She is also the author of His Bright Light, the story of her son Nick Traina's life and death; A Gift of Hope, a memoir of her work with the homeless; Pure Joy, about the dogs she and her family have loved; and the children's books Pretty Minnie in Paris and Pretty Minnie in Hollywood.