Operational Updates
Click HERE for the most updated hours, customer guidelines and updates to store policy.
Voices from Criminal Justice: Thinking and Reflecting on the System (Criminology and Justice Studies) (Paperback)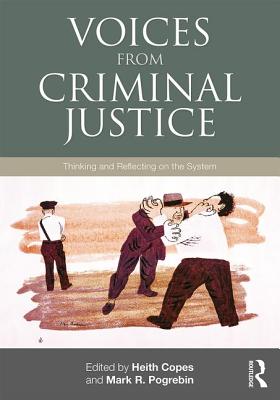 $67.95
Email or call for price
Description
---
This innovative text/reader for undergraduate criminal justice courses in the United States provides a companion or alternative to traditional texts. Instead of providing a "catalog of information" this book gives students rich insights into what it is like to work within the system (as practitioners) as well as from those who experience criminal justice as outsiders (as citizens, clients, jurors, probationers, or inmates).
By providing qualitative and teachable articles from the perspective of those who experience the three components of the criminal justice system, students will be better informed about the realities of the day-to-day job of criminal justice professionals. A second, but equally important, part of the readings asks that students look beyond the actual content of the articles and use a "critical thinking" perspective to develop their own thoughts about the functions of the criminal justice system on a broader societal level. The Editors have used these articles and this approach very successfully in their large undergraduate criminal justice classes, assigning the readings together with an "essentials" paperback text.
About the Author
---
Heith Copes is an associate professor in the Department of Justice Sciences at the University of Alabama at Birmingham. His primary research uses qualitative methods to understand the decision to commit crime and deviance. His recent publications appear in British Journal of Criminology, Crime and Justice: A Review of Research, Criminology and Public Policy, and Social Problems and he has received funding from the National Institute of Justice. Mark Pogrebin is a professor of criminal justice in the School of Public Affairs at the University of Colorado at Denver. He has authored and co-authored six books, the most recent, Guns, Violence And Criminal Behavior. He has published numerous journal articles and has thirty articles published in anthologies. He is a field researcher whose past studies have all used qualitative methods.