Operational Updates
Reopening for in-person browsing: JUNE 6
store hours: 12pm to 6pm everyday
We are still accepting online orders, as well as care package orders at this link.
New Customer Guidelines:
No Mask, No Entry. If you don't have a mask, knock on the door and a staff member will bring you one that you can keep.
Browse with intention. Don't touch every book in the store if you don't have to.
In order to ensure touchless checkout, we are not accepting cash at this time.
Only 7 customers are allowed in the store at one time.
No pets at this time.
Children need to be vigorously supervised; they cannot leave your side while you are browsing.
All seating areas are closed.
Our tea service is currently suspended, but you can still buy the tea leaves to make at home.
Darkling: An Otherworld Novel (Mass Market)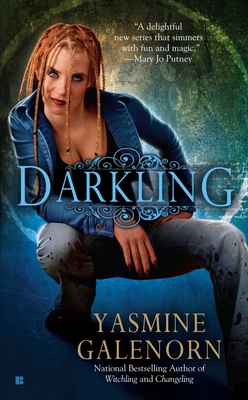 Description
---
The D'Artigo sisters, Camille, Delilah, and Menolly, are half-human, half- Fae operatives for the Otherworld Intelligence Agency. When humans begin to go missing, then turn up as newly born vampires, Menolly- an acrobat extraordinaire-turned-vampire- must face the demons haunting her memories.
About the Author
---
New York Times bestselling author Yasmine Galenorn writes urban fantasy, mystery, and metaphysical nonfiction, including the Whisper Hollow novels, the Otherworld novels, the Indigo Court novels, and the Fly by Night novels.