The Girl's Guide to (Man)Hunting (Paperback)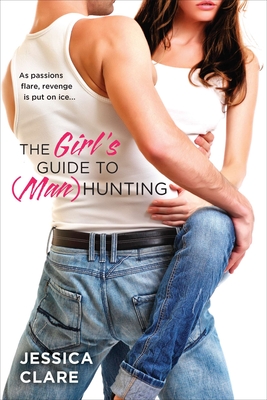 Description
---
Once, Miranda felt a little exposed…
Miranda Hill can't believe her eyes—her cocky ex-boyfriend, pro hockey player Dane Croft, is back in Bluebonnet, Texas, after all these years. He ditched her—and their little town—just as some rather shocking photos showed up on the Internet for everyone to see. Miranda wasn't so lucky. Stuck in Bluebonnet and left to fend for herself, she's never really shaken the scandal—or his betrayal. After nine long years, Dane's back, and she has the chance to turn the tables on him…
It's time she gets even.
Former NHL hotshot playboy Dane Croft has returned home to open a survival training school on an old ranch and reinvent himself. When his former high-school girlfriend enrolls in the program, he has no idea that Miranda's plan is to get him in a compromising position—not the one he's imagining, anyway. But soon Miranda realizes that to carry out her deviously sexy revenge, she'll have to get up close and personal with Dane all over again. Being a good girl got her nowhere for nine years; now it's time to be a little naughty. But falling in love with the man who broke her heart was never part of the plan…
About the Author
---
Jessica Clare writes under three pen names: Jill Myles, Jessica Sims, and Jessica Clare. She lives in Texas with her husband, cats, and has a day job in finance. Jill spends her time writing, reading, writing, playing video games, and doing even more writing.
Praise For…
---
"Sexy and funny."—
USA Today
"Revenge isn't just for men and it's Oh! So satisfying...A novel that will appeal to both erotic romance fans and outdoor enthusiasts. Set in the small town of Bluebonnet, Texas, this rollicking story of a wilderness survival school and a couple of high-school sweethearts is full of fun and hot steamy romance."—Debbie's Book Bag
"Clare's sizzling encounters in the great outdoors have definite forest-fire potential from the heat generated."—RT Book Reviews
"A fun, cute, and sexy read…Miranda's character is genuine and easy to relate to, and Dane was oh-so-sexy! Great chemistry between these two that makes for a HOT and steamy read, but also it is filled with humor and a great supporting cast."—Nocturne Romance Reads
"If you like small-town settings with characters that are easy to fall in love with, this is the book for you"—
Under the Covers Book Blog