Operational Updates
Click HERE for the most updated hours, customer guidelines and updates to store policy.
The Fangover (A Fangover Novel) (Paperback)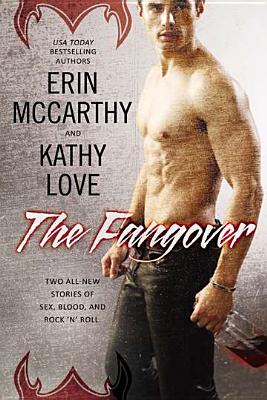 Description
---
When rock-god vampire Johnny Malone commits suicide, the rest of The Impalers gather for an Irish wake and jam session to send their bandmate off in style. But alcohol-laced blood and grief make for one hell of a combination…
When her brother, Johnny, dies, Stella Malone's grief lands her in the buff arms of The Impalers' bass player. While her tryst with Wyatt had some serious bite, Stella isn't looking for a relationship, especially after a tipsy argument leads to her getting stuck in bat form at the wake. The rest of the hungover Impalers are in no shape to help her, meaning that Stella's one night stand is the only one who can help her figure out what really happened last night. Only Wyatt doesn't have a clue what happened last night, either, nor does he know that Stella is the bat currently dive-bombing his head. But he does have her purse and that has to be a start, right? Or not.
On the other hand, there is a priest passed out in the bathtub and an alcoholic parrot squawking about a chapel of love...
Which might explain the ring on Berto Cortez's finger. How did a night of rock 'n' roll debauchery result in him turning sexy washboard player Katie Lambert into a vampire and then marrying her? He wouldn't. He couldn't. But he can't quite remember, exactly. Which means these four friends turned amnesiac couples have only one choice: hit the famed Bourbon Street for some answers…
About the Author
---
USA Today bestselling author Erin McCarthy is the author of contemporary romances, paranormal romances, and YA fiction. Some of her recent titles include Jacked Up, Slow Ride, and Hot Finish.

Kathy Love is the bestselling author of paranormal romances including Devilishly Sexy, Devilishly Hot, and My Sister is a Werewolf.