Operational Updates
Click HERE for the most updated hours, customer guidelines and updates to store policy.
Jane Austen's First Love (Paperback)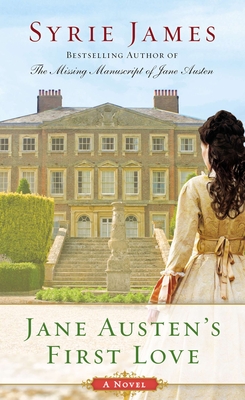 Description
---
INSPIRED BY ACTUAL EVENTS 
Fifteen-year-old Jane Austen dreams of three things: doing something useful, writing something worthy, and falling madly in love. When she visits her brother in Kent to celebrate his engagement, she meets wealthy, devilishly handsome Edward Taylor—a fascinating young man who is truly worthy of her affections. Jane knows a match between her and Edward is unlikely, but every moment she spends with him makes her heart race—and he seems to return her interest. Much to her displeasure, however, there is another seeking his attention
 
Unsure of her budding relationship, Jane seeks distraction by attempting to correct the pairings of three other prospective couples. But when her matchmaking aspirations do not all turn out as anticipated, Jane discovers the danger of relying on first impressions. The human heart cannot be easily deciphered, nor can it be directed or managed. And if others must be left to their own devices in matters of love and matrimony, can Jane even hope to satisfy her own heart?
About the Author
---
Syrie James, hailed as "the queen of nineteenth century re-imaginings" by Los Angeles Magazine, is the bestselling author of nine critically acclaimed novels including Jane Austen's First Love, The Missing Manuscript of Jane Austen, The Lost Memoirs of Jane Austen, The Secret Diaries of Charlotte Brontë, Dracula My Love, Nocturne, Forbidden, Songbird, and Propositions. Her books have been translated into 18 languages, awarded the Audie, designated as Editor's Picks by Library Journal, and named a Great Group Read by the Women's National Book Association and Best Book of the Year by The Romance Reviews and Suspense Magazine. Syrie is a member of the WGA and lives in Los Angeles.
Praise For…
---
Praise for 
Jane Austen's First Love
"Truly riveting...A realistic tale that could have been written by the revered author herself. James's latest will charm Austen fans (and fans of James, too) as well as Austen unfamiliars...Romance fans will root for Jane all the way."—Library Journal (Editor's Pick)

"Not only based on James's extensive research on the enigmatic Edward Taylor, but so many of the personalities are real, and the dates and events astonishingly match, which make this masterwork feel like a real memoir. Readers will race to the conclusion. Highly recommended."—Historical Novel Society

"Syrie James has woven a quite delightful romance—not only a touching record of a young girl's first experience of love, but also a funny, eventful and entertaining comedy of Regency manners...As ever, James's ear for dialogue is unfaltering, and her sympathy for her heroine whole-hearted. It all adds up to an unashamedly romantic package, presented with affection and respect."—Jane Austen's Regency World Magazine

"A wonderful, charming and lively story of what might have been. James presents readers with an evocative and sweet romance that reads like Emma...This enchanting tale will have readers recalling their first love: the joy, the nervousness, and the sadness of parting. Simply a lovely novel!"—Romantic Times 

"Syrie James is an incomparable storyteller, turning obscure details from personal research into inspired, yet richly embellished, fictional narratives. Jane Austen's First Love is a lively, romantic 'what if' that will make you laugh, as well as tug at your heart...You must add Syrie James' latest work to your Summer Reading List." —Austenprose