Murder, She Wrote: The Fine Art of Murder (Hardcover)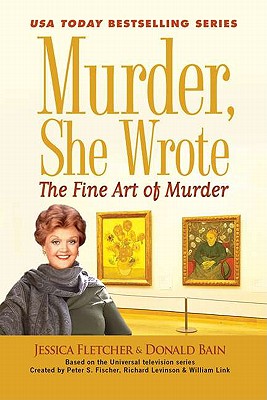 Description
---
While on vacation in Italy, Jessica joins a tour that takes her to where lesser-known Italian masterworks are displayed-and where a pair of young Italian gunmen steal a painting off a church wall, killing an off-duty policeman in the process.
Agreeing to help identify the crooks at a later date should they be caught, Jessica returns to Cabot Cove and puts the shocking experience behind her. But months later, both art and death land on her doorstep when the son of an old friend appears to beg her for help in solving his mother's murder-which may take Jessica all the way back to Italy...
About the Author
---
Jessica Fletcher is a bestselling mystery writer who has a knack for stumbling upon real-life mysteries in her various travels.

Donald Bain, Jessica Fletcher s longtime collaborator, is the writer of over eighty books, many of them bestsellers."