Total Eclipse: A Weather Warden Novel (Mass Market)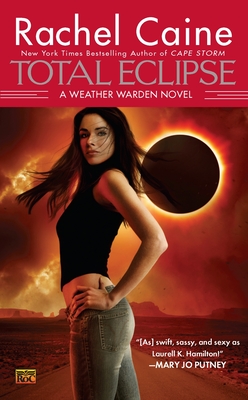 $7.99
Backordered or Out of Print
Description
---
View our feature on Rachel Caine's Total Eclipse.
New York Times bestselling author of the Morganville Vampires novels
Weather Warden Joanne Baldwin, her husband, the djinn David, and the Earth herself have been poisoned by a substance that destroys the magic that keeps the world alive. The poison is destabilizing the entire balance of power, bestowing magic upon those who have never had it, and removing it from those who need it. It's just a matter of time before the delicate balance of nature explodes into chaos--and doom.
About the Author
---
Rachel Caine is the author of more than twenty novels, including the "Weather Warden" series. She was born at White Sands Missile Range, which people who know her say explains a lot. She has been an accountant, a professional musician, and an insurance investigator, and still carries on a secret identity in the corporate world. She and her husband, fantasy artist R. Cat Conrad, live in Texas with their iguanas, Popeye and Darwin; a mali uromastyx named (appropriately) O'Malley; and a leopard tortoise named Shelley (for the poet, of course).