Rediscovering the Marys: Maria, Mariamne, Miriam (Library of New Testament Studies) (Paperback)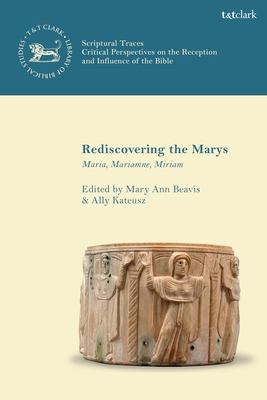 $40.95

NOT ON OUR SHELVES- available for order, usually ships in 1-5 days
Description
---
This interdisciplinary volume of text and art offers new insights into various unsolved mysteries associated with Mary Magdalene, Mary of Bethany, Mary the Mother of Jesus, and Miriam the sister of Moses. Mariamic traditions are often interconnected, as seen in the portrayal of these women as community leaders, prophets, apostles and priests. These traditions also are often inter-religious, echoing themes back to Miriam in the Hebrew Bible as well as forward to Maryam in the Qur'an. The chapters explore questions such as: which biblical Mary did the author of the Gospel of Mary intend to portray-Magdalene, Mother, or neither? Why did some writers depict Mary of Nazareth as a priest? Were extracanonical scriptures featuring Mary more influential than the canonical gospels on the depiction of Maryam in the Qur'an?

Contributors dig deep into literature, iconography, and archaeology to offer cutting edge research under three overarching topics. The first section examines the question of "which Mary?" and illustrates how some ancient authors (and contemporary scholars) may have conflated the biblical Marys. The second section focuses on Mary of Nazareth, and includes research related to the portrayal of Mary the Mother of Jesus as a Eucharistic priest. The final section, "Recovering Receptions of Mary in Art, Archeology, and Literature," explores how artists and authors have engaged with one or more of the Marys, from the early Christian era through to medieval and modern times.
About the Author
---
Mary Ann Beavis is Professor of Religion and Culture at St. Thomas More College, Canada. Ally Kateusz is Research Associate at Wijngaards Institute of Catholic Research, UK.