How To Be A F*cking Lady: A Modern Guide to Being Charming & Fierce AF (Paperback)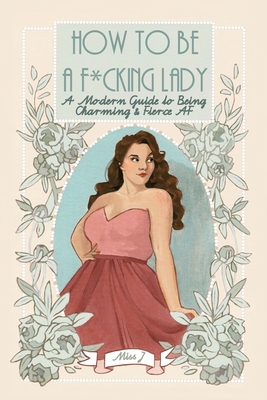 $14.97

NOT ON OUR SHELVES- available for order, usually ships in 1-5 days
Description
---
A freaking lady is female, feminine, and fierce.
She models it for the women around her. Her way of being is a mood and a way of life. It is more than the reputation that precedes her.
In this guide, you will learn a modernized version of charm school subjects. I want you to love the vintage style, but not the values. Here, Elegance is all about becoming Stylish AF. Beauty includes all women of every size and shape. Elocution is about how to talk and knowing when to shut your face. Poise is learning to rise up. Gumption is for the woman who has more than just a pretty face. Pluck is because you want to show up like a boss.
Being a freaking lady allows you to code-switch between the terms and familial concepts you were raised with while reconceptualizing them in a way that makes sense, is practical, and applicable.
In this guide, you'll discover:
How to be Stylish AF
How to Curse Courteously
When to Shut Your Glam-Hole
How to Stand Up and Rise Up
You're Not Just Another Pretty Face
WHY do we care? Because confident women leave legacies.
If you're ready to leave your legacy and become
Stylish AF,
click the BUY NOW button and let's get you showing up like a Boss.