Bloodstream (Mass Market)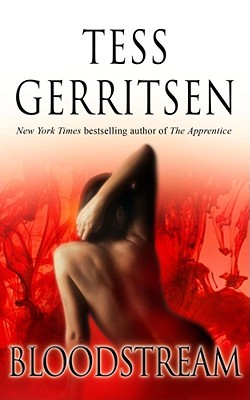 $9.99
Backordered or Out of Print
Description
---
With her acclaimed novels Harvest and Life Support, Tess Gerritsen has injected a powerful dose of adrenaline into the medical thriller. Now, Gerritsen melds page-turning suspense with chilling realism as a small-town doctor races to unravel the roots of a violent outbreak—before it destroys everything she loves.

Lapped by the gentle waters of Locust Lake, the small resort town of Tranquility, Maine, seems like the perfect spot for Dr. Claire Elliot to shelter her adolescent son, Noah, from the distractions of the big city and the lingering memory of his father's death. But with the first snap of winter comes shocking news that puts her practice on the line: a teenage boy under her care has committed an appalling act of violence. And as Claire and all of Tranquility soon discover, it is just the start of a chain of lethal outbursts among the town's teenagers.

As the rash of disturbing behavior grows, Claire uncovers a horrifying secret: this is not the first time it has happened. Twice a century, the children of Tranquility lash out with deadly violence. Claire suspects that there is a biological cause for the epidemic, and she fears that the placid Locust Lake may conceal an insidious danger. As she races to save Tranquility—and her son—from harm, Claire discovers an even greater threat: a shocking conspiracy to manipulate nature and cause innocents to slaughter.
About the Author
---
Tess Gerritsen left a successful practice as an internist to raise her children and concentrate on her writing. She gained nationwide acclaim for her first novel of medical suspense, the New York Times bestseller Harvest; she followed her debut with the bestsellers Life Support and Gravity. Her other novels include Body Double, The Sinner, The Apprentice, and The Surgeon. Tess Gerritsen lives in Maine.
Praise For…
---
People [An] intricate thriller...a tale sure to fascinate.

Stephen King Tess Gerritsen is an automatic must-read in my house; what Anne Rice is to vampires, Gerritsen is to the tale of medical suspense. She is better than Palmer, better than Cook...yes, even better than Crichton. If you've never read Gerritsen, figure in the price of electricity when you buy your first novel by her...'cause baby, you are going to keep it up all night.