Operational Updates
Click HERE for the most updated hours, customer guidelines and updates to store policy.
Wiseguy (Mass Market Paperback)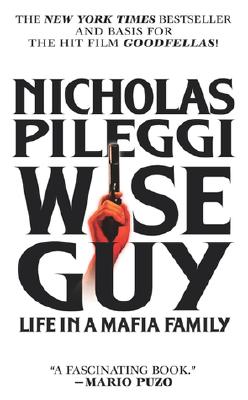 $7.99
Email or call for price
Description
---
"At the age of twelve my ambition was to become a gangster. To be a wiseguy. Being a wiseguy was better than being President of the United States. To be a wiseguy was to own the world." -- Henry Hill
Wiseguy is Nicholas Pileggi's remarkable bestseller, the most intimate account ever printed of life inside the deadly high-stakes world of what some people call the Mafia. Wiseguy is Henry Hill's story, in fascinating, brutal detail, the never-before-revealed day-to-day life of a working mobster -- his violence, his wild spending sprees, his wife, his mistresses, his code of honor.
Henry Hill knows where a lot of bodies are buried, and he turned Federal witness to save his own life. The mob is still hunting him for what he reveals in Wiseguy: hundreds of crimes including arson, extortion, hijacking, and the $6 million Lufthansa heist, the biggest successful cash robbery in U.S. history, which led to ten murders. A firsthand account of the secret world of the mob,
Wiseguy is more compelling than any novel.