Head of the River (Paperback)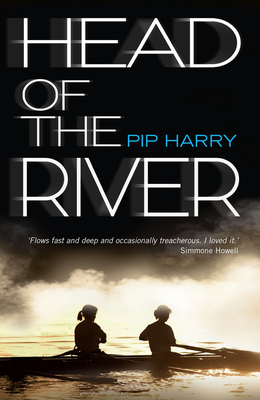 $17.95
Backordered or Out of Print
Description
---
Nine rowers, 2,000 grueling yards, and one chance for glory
 
Tall, naturally talented, and the offspring of Olympians, superstar siblings Leni and Cristian Popescu are set to row Harley Grammar to victory in the annual Head of the River race. With six months until the big race, the twins can't lose. Or can they? When Cristian is seduced by the easy route of performance-enhancing drugs, and Leni is suffocated with self-doubt, their bright futures start to fade. Juggling family, high expectations, study, break-ups, new relationships, and wild parties, the pressure starts to build. As the final moments tick down to the big race, will they make it to the start line or will they plummet from grace?

About the Author
---
Pip Harry is a freelance journalist who has worked in magazines for many years. She is the author of I'll Tell You Mine.