Crawling Horror: Creeping Tales of the Insect Weird (Tales of the Weird) (Paperback)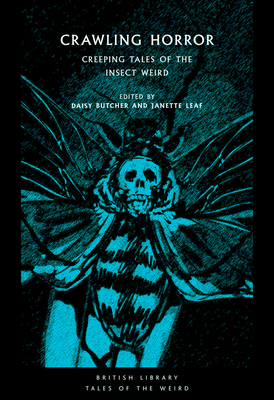 $15.95

NOT ON OUR SHELVES- available for order, usually ships in 1-5 days
Description
---
'What a terrible calamity, what a stupefying circumstance, if mosquitoes were the size of camels, and a herd of wild slugs the size of elephants invaded our gardens and had to be shot with rifles...'

A blue scarab which makes the sound of a terrifying death-tick. A moth with the markings of a dead man's face. An empire of intelligent, aggressive, and colossal ants. The insect kingdom has finally come to seek retribution for humankind's negligence. Never has a creature been so topical – with headlines warning of the mosquito-bearing viruses, fire ants destroying power sources, invasive yellow ladybirds, or an ecological insect apocalypse that threatens the very balance of our natural world.

With growing concerns about global warming, pesticides, and genetically modified crops, Eco-Gothic is moving to the fore in modern scholarship, and this collection allows readers to be a fly on the wall to some of the creepiest and crawliest accounts of insectoid horror from the likes of Edgar Allan Poe, E.F. Benson, and Jane G. Austin. Fear indeed walks on many legs.
About the Author
---
Janette Leaf is a PhD candidate at Birkbeck, and has presented on Richard Marsh's late Victorian bestseller, The Beetle, and nineteenth-century Egyptology in London and the provinces. She is also a reviewer for Cambridge University Press and the British Society for Literature and Science.

Daisy Butcher is a Doctoral Student working on the Open Graves, Open Minds Project at the University of Hertfordshire. Her study focuses on depictions of the feminine in gothic and weird fiction, including particular discussion of female mummies, vampires, and of course, the killer plant.