Operational Updates
Click HERE for the most updated hours, customer guidelines and updates to store policy.
Some Things Are Scary: No Matter How Old You Are (Hardcover)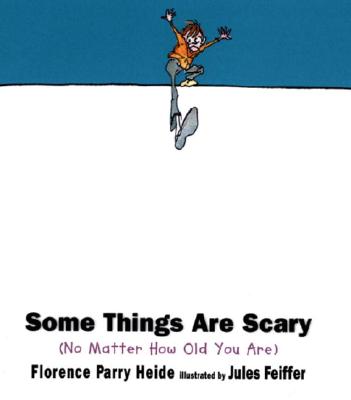 $12.00
Email or call for price
Description
---
Know someone who's starting school? Getting a new job? Going to the in-laws' for the first time? For anyone on the brink of something scary, this gift edition of a hilarious classic is the perfect antidote.

You're skating downhill, but you don't know how to stop. You're having your hair cut, and you suddenly realize . . . they're cutting it too short. There's no question about it: some things are scary. And never have common bugaboos been exposed with more comic urgency than in this masterful mix of things horrible and humiliating, monstrous or merely unsettling. Now in a compact edition with a new cover - and a bookplate that lets gift-givers specify the occasion - Florence Parry Heide's witty text and Jules Feiffer's over-the-top illustrations will get even the most anxious recipients laughing, while reassuring them (no matter how old they are) that they're not alone in their fears.
About the Author
---
Florence Parry Heide is the award-winning author of more than fifty
children's books, including the classic THE SHRINKING OF TREEHORN, illustrated by Edward Gorey, and THAT'S WHAT FRIENDS ARE FOR, co-authored by Sylvia Van Clief and reissued by Candlewick Press with new illustrations by Holly Meade. She says of SOME THINGS ARE SCARY, "What scared me as a child was that I'd never learn how to be a real live grownup - and the fact is, I never did find out how it goes."

Jules Feiffer is a Pulitzer Prize-winning cartoonist, a renowned playwright and screenwriter, and the illustrator of the children's classic THE PHANTOM TOLLBOOTH by Norton Juster. He has also written and illustrated several other acclaimed children's books. He says, "When I was a child, everything was scary - especially parents!"