Operational Updates
Reopening for in-person browsing: JUNE 6
store hours: 12pm to 6pm everyday
We are still accepting online orders, as well as care package orders at this link.
New Customer Guidelines:
No Mask, No Entry. If you don't have a mask, knock on the door and a staff member will bring you one that you can keep.
Browse with intention. Don't touch every book in the store if you don't have to.
In order to ensure touchless checkout, we are not accepting cash at this time.
Only 7 customers are allowed in the store at one time.
No pets at this time.
Children need to be vigorously supervised; they cannot leave your side while you are browsing.
All seating areas are closed.
Our tea service is currently suspended, but you can still buy the tea leaves to make at home.
Switch (Paperback)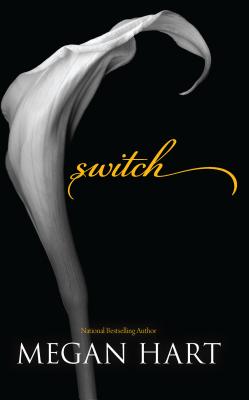 $14.95
Usually Ships in 1-5 Days
Description
---
don't think don't question just do The anonymous note wasn't for me. Don't get me wrong, I'm not in the habit of reading other people's mail, but it was just a piece of paper with a few lines scrawled on it, clearly meant for the apartment upstairs. It looked so innocent, but decidedly--deliciously--it was not. Before replacing the note--and the ones that followed--in its rightful slot, I devoured its contents: suggestions, instructions, commands. Each was more daring, more intricate and more arousing than the last...and I followed them all to the letter. Before the notes, if a man had told me what to do, I'd have told him where to go. But submission is an art, and there's something oddly freeing about doing someone's bidding...especially when it feels so very, very good. But I find that the more I surrender, the more powerful I feel--so it's time to switch up roles. We play by my rules now. "Realistic characters, natural dialogue, beautiful erotic and romantic trysts, and thought-provoking insights on life, death and love all exemplify Megan Hart's signature style of erotic fiction." --BookFizz.
About the Author
---
Megan Hart is the award-winning and multi-published author of more than thirty novels, novellas and short stories. Her work has been published in almost every genre, including contemporary women\u2019s fiction, historical romance, romantic suspense and erotica. Megan lives in the deep, dark woods of Pennsylvania with her husband and children, and is currently working on her next novel for MIRA Books. You can contact Megan through her website at www.MeganHart.com.