Operational Updates
Reopening for in-person browsing: JUNE 6
store hours: 12pm to 6pm everyday
We are still accepting online orders, as well as care package orders at this link.
New Customer Guidelines:
No Mask, No Entry. If you don't have a mask, knock on the door and a staff member will bring you one that you can keep.
Browse with intention. Don't touch every book in the store if you don't have to.
In order to ensure touchless checkout, we are not accepting cash at this time.
Only 7 customers are allowed in the store at one time.
No pets at this time.
Children need to be vigorously supervised; they cannot leave your side while you are browsing.
All seating areas are closed.
Our tea service is currently suspended, but you can still buy the tea leaves to make at home.
The Queen (Paperback)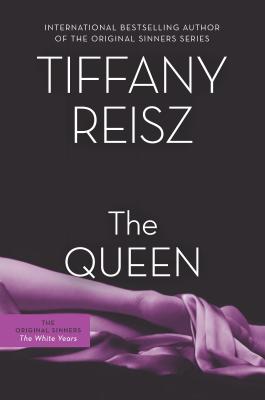 $15.99
Usually Ships in 1-5 Days
Description
---
Once upon a time, Nora and S ren made a fateful deal--if he gave her everything, she would give him forever. The time has finally come to keep their promises. Out of money and out of options after her yearlong exile, Eleanor Schreiber agrees to join forces with Kingsley Edge, the king of kink. After her first taste of power as a Dominant, Eleanor buries her old submissive self and transforms into Mistress Nora, the Red Queen. With the help of a mysterious young man with a job even more illicit than her own, Nora squares off against a cunning rival in her quest to become the most respected, the most feared Dominatrix in the Underground. While new lovers and the sweet taste of freedom intoxicate Nora, she is tempted time and time again by S ren, her only love and the one man who refuses to bow to her. But when S ren accepts a new church assignment in a dangerous country, she must make an agonizing choice--will the queen keep her throne and let her lover go, or trade in her crown for S ren's collar? With a shattering final confession, the last link in the chain is forged in The Original Sinners saga. It's the closing chapter in a story of salvation, sacrifice and the multitude of scars we collect in the name of ecstasy--and love.