Operational Updates
Reopening for in-person browsing: JUNE 6
store hours: 12pm to 6pm everyday
We are still accepting online orders, as well as care package orders at this link.
New Customer Guidelines:
No Mask, No Entry. If you don't have a mask, knock on the door and a staff member will bring you one that you can keep.
Browse with intention. Don't touch every book in the store if you don't have to.
In order to ensure touchless checkout, we are not accepting cash at this time.
Only 7 customers are allowed in the store at one time.
No pets at this time.
Children need to be vigorously supervised; they cannot leave your side while you are browsing.
All seating areas are closed.
Our tea service is currently suspended, but you can still buy the tea leaves to make at home.
Ghost Moon (Mass Market Paperbound)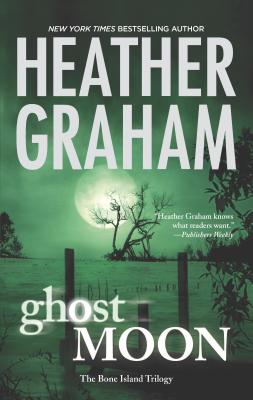 Description
---


Reclusive collector Cutter Merlin is seldom seen in Key West--lately, not at all. Officer Liam Beckett visits Merlin's curious house and discovers the gentleman in his study. In his death grip: a volume of occult lore and a reliquary. His eyes are wide with fright, his mouth a horrified rictus where spiders now dwell.

Kelsey Donovan returns to the old house to catalog her estranged grandfather's collection of artifacts and antiquities, vowing to see his treasures divested properly. But she cannot ignore the sense that she's being watched, the reports of malevolent black figures, the pervasive smell of death.

Is the Merlin house haunted, even cursed? Liam knows well that some ghost stories are true and he swears to protect Kelsey. But there are forces at work for whom one more life is a pittance to pay for their deepest desire....