Operational Updates
Reopening for in-person browsing: JUNE 6
store hours: 12pm to 6pm everyday
We are still accepting online orders, as well as care package orders at this link.
New Customer Guidelines:
No Mask, No Entry. If you don't have a mask, knock on the door and a staff member will bring you one that you can keep.
Browse with intention. Don't touch every book in the store if you don't have to.
In order to ensure touchless checkout, we are not accepting cash at this time.
Only 7 customers are allowed in the store at one time.
No pets at this time.
Children need to be vigorously supervised; they cannot leave your side while you are browsing.
All seating areas are closed.
Our tea service is currently suspended, but you can still buy the tea leaves to make at home.
Falling to Pieces (Shipshewana Amish Mystery #1) (Paperback)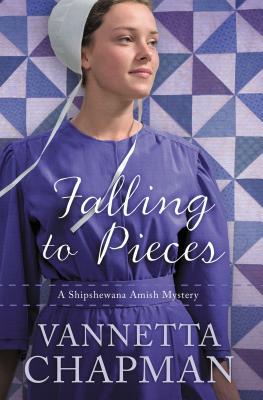 Other Books in Series
This is book number 1 in the Shipshewana Amish Mystery series.
Description
---
In this first book of a three-book series, author Vannetta Chapman brings a fresh twist to the popular Amish fiction genre. She blends the familiar components consumers love in Amish books--faith, community, simplicity, family--with an innovative who-done-it plot that keeps readers guessing right up to the last stitch in the quilt. When two women--one Amish, one English--each with different motives, join forces to organize a successful on-line quilt auction, neither expects nor wants a friendship. As different as night and day, Deborah and Callie are uneasy partners who simply want to make the best of a temporary situation. But a murder, a surprising prime suspect, a stubborn detective, and the town's reaction throw the two women together, and they form an unlikely alliance to solve a mystery and catch a killer. Set in the well-known Amish community of Shipshewana, Falling to Pieces will attract both devoted fans of the rapidly-growing Amish fiction genre, as well as those who are captivated by the Amish way of life.