Operational Updates
Click HERE for the most updated hours, customer guidelines and updates to store policy.
Small Change (Middle of Somewhere #4) (Paperback)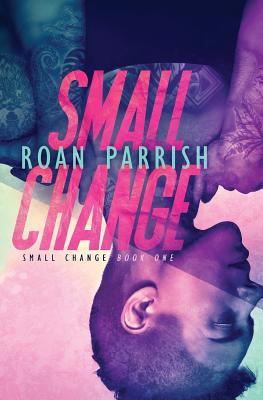 $14.99
Email or call for price
Other Books in Series
This is book number 4 in the Middle of Somewhere series.
Description
---
Ginger Holtzman has fought for everything she's ever had-the success of her tattoo shop, respect in the industry, her upcoming art show. Tough and independent, she has taking-no-crap down to an art form. Good thing too, since keeping her shop afloat, taking care of her friends, and scrambling to finish her paintings doesn't leave time for anything else. Which ... is for the best, because then she doesn't notice how lonely she is. She'll get through it all on her own, just like she always does. Christopher Lucen opened a coffee and sandwich joint in South Philly because he wanted to be part of a community after years of running from place to place, searching for something he could never quite name. Now, he relishes the familiarity of knowing what his customers want, and giving it to them. But what he really wants now is love.When they meet, Christopher is smitten, but Ginger ... isn't quite so sure. Christopher's gorgeous, and kind, and their opposites-attract chemistry is off the charts. But hot sex is one thing-truly falling for someone? Terrifying. When her world starts to crumble around her, Ginger has to face the fact that this fight can only be won by being vulnerable-this fight, she can't win on her own.
About the Author
---
Roan Parrish lives in Philadelphia where she is gradually attempting to write love stories in every genre. When not writing, she can usually be found cutting her friends' hair, meandering through whatever city she's in while listening to torch songs and melodic death metal, or cooking overly elaborate meals. She loves bonfires, winter beaches, minor chord harmonies, and self-tattooing. One time she may or may not have baked a six-layer chocolate cake and then thrown it out the window in a fit of pique.