Death of a Dentist (MP3 CD)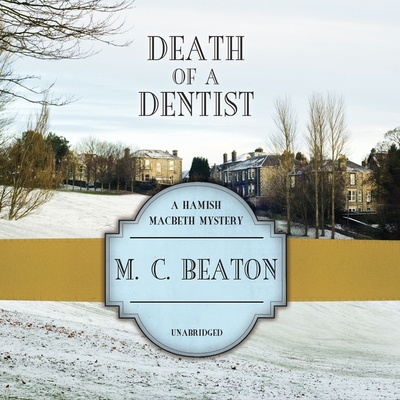 $29.95
Backordered or Out of Print
Description
---
In Scotland, where thrift and a "nice set of dentures" are generally admired, dental surgeon Dr. Frederick Gilchrist's cheap rates and penchant for pulling teeth have gained him a clientele.
However, wiser Highlanders (like Hamish Macbeth) opt to steer clear of this reputed womanizer's all-too-busy hands. A blinding toothache sends Hamish Macbeth 120 miles out of Lochdubh to the infamous dentist's door. Unfortunately for Hamish and Gilchrist, someone has canceled all the doctor's appointments--permanently. Since everyone is pleased the dentist is deceased--patients, several harassed women, and even his wife--Macbeth faces one of the more biting challenges of his career.
A toothache can drive a man mad, and Hamish, with a mouth full of throbbing pain, decides to go after the killer alone.