The Songbird (Hardcover)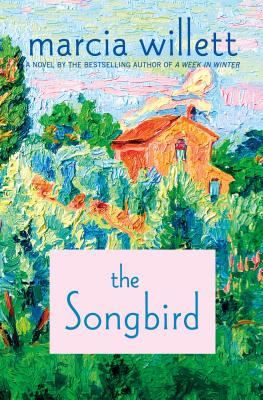 $27.99
Usually Ships in 1-5 Days
Description
---
From the beloved author of A Week in Winter and The Sea Garden, The Songbird is a heartwarming novel about family, yearning, and whether love can bloom where old secrets are buried.
When Tim confides in Mattie that he needs a sabbatical from work and a fresh place to live, she suggests he move into one of the cottages at her family's home in the beautiful English countryside. She senses there's something he's not telling her, but she has faith that he'll fit right in with the eccentric but affectionate crowd at Brockscombe.
As he gets to know the warm jumble of family who share their lives, Tim discovers that everyone there has their secrets. There's Kat, a retired ballet dancer who longs to take the stage again; Charlotte, a young navy wife struggling to bring up her son while her husband is at sea; and William, who has tried hard to get over his estranged wife—though it's much harder now that she's trying to move into the cottage Tim just occupied. And, even when she's far away, Tim knows there's Mattie...beautiful, engaging, clever Mattie. Can Tim open up to her? Would it matter, he wonders, if he did?
Marcia Willett, the master of the charming country novel, once again weaves the stories of her vibrant, lovable characters into this heartwarming read.
About the Author
---
Born in Somerset, in the west country of England, on the day the atom bomb was dropped on Hiroshima, Marcia Willett was the youngest of five girls. Her family was unconventional and musical, but Marcia chose to train as a ballet dancer. Unfortunately her body did not develop with the classical proportions demanded by the Royal Ballet, so she studied to be a ballet teacher. Her first husband was a naval officer in the submarine service, with whom she had a son, Charles, now married and training to be a clergyman. Her second husband, Rodney, himself a writer and broadcaster, encouraged Marcia to write novels. She has published several novels in England; A Week in Winter is the first to be published in the United States.
Praise For…
---
"Weaving multiple story lines through seamless interactions, Willett creates real people facing real problems and in so doing immerses readers in a world that is familiar and comforting." —Booklist on The Songbird
"Willett is an elegant writer...This moving, multigenerational saga slowly reveals the essence of her fully realized cast of characters as the intimate stories of their lives unspool with tender, hopeful grace." —Shelf Awareness on The Songbird
"Full of her trademark luscious lifestyle details...a soothing, indulgent read" —The Daily Mail on Summer on the River