The Black Painting (Paperback)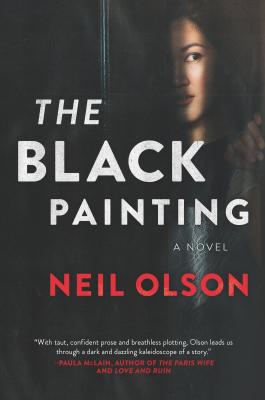 $15.99
Usually Ships in 1-5 Days
Description
---
A Strand Magazine Best Book of the Year
"A riveting psychological thriller, a serious dissection of a dysfunctional family and an exploration of the power of art to change lives." --Associated Press
"A fast-paced psychological thriller with a fascinating set of characters.... A real page-turner." --B.A. Shapiro, author of The Art Forger
An atmospheric literary mystery about an infamous painting rumored to be cursed--and the family torn apart by its disappearance.
When Teresa's grandfather summons her and her three cousins to his mansion at Owl's Point, the invitation comes as a surprise. None of them have seen the old man since they were children, when a priceless Goya painting was stolen from the estate, a theft that split the family apart in a cloud of accusations and suspicion. But when Teresa arrives, she finds the old man dead, his gaze fixed on the wall where the painting once hung. As her family gathers to mourn, Teresa seeks an explanation for her grandfather's death and the painting's disappearance. But to do so she must uncover her family's secrets and face those who would keep them hidden. A masterful, deftly plotted novel,
The Black Painting
explores the profound power that art and the past hold over our lives.