Operational Updates
Reopening for in-person browsing: JUNE 6
store hours: 12pm to 6pm everyday
We are still accepting online orders, as well as care package orders at this link.
New Customer Guidelines:
No Mask, No Entry. If you don't have a mask, knock on the door and a staff member will bring you one that you can keep.
Browse with intention. Don't touch every book in the store if you don't have to.
In order to ensure touchless checkout, we are not accepting cash at this time.
Only 7 customers are allowed in the store at one time.
No pets at this time.
Children need to be vigorously supervised; they cannot leave your side while you are browsing.
All seating areas are closed.
Our tea service is currently suspended, but you can still buy the tea leaves to make at home.
The Darkest Touch (Lords of the Underworld #11) (Hardcover)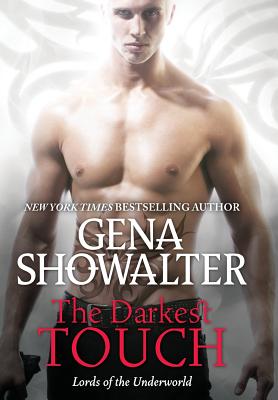 $29.99
Usually Ships in 1-5 Days
Description
---
From New York Times bestselling author Gena Showalter comes the story of Torin, the most dangerous Lord of the Underworld yet... Fierce immortal warrior. Host to the demon of Disease. Torin's every touch causes sickness and death--and a worldwide plague. Carnal pleasure is utterly forbidden, and though he has always overcome temptation with an iron will, his control is about to shatter. She is Keeleycael. The Red Queen. When the powerful beauty with shocking vulnerabilities escapes from a centuries-long imprisonment, the desire that simmers between her and Torin is scorching. His touch could mean her end, but resisting her is the hardest battle he's ever fought--and the only battle he fears he can't win.