Deadlock Rebels: An AFK Book (Overwatch) (Paperback)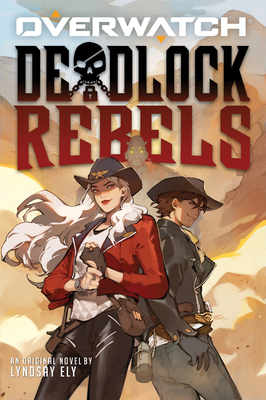 $10.99
Backordered or Out of Print
Description
---
The world still needs heroes. Are you with us? Enter the next original YA novel for
Overwatch
, the worldwide gaming sensation from Blizzard Entertainment!
In the years after the Omnic Crisis, the American Southwest is ruled by vultures looking to profit off the chaos. The West is ripe for the taking, and Elizabeth Caledonia Ashe intends to write her name across it.
When Ashe is arrested yet again on the morning of her high school graduation, her aloof, old-money parents decide to disinherit her from the family fortune. To steal back what's rightfully hers, Ashe teams up with her omnic butler, B.O.B., and local ruffian Jesse McCree for a series of heists, catapulting the trio into a game of fast money and dangerous alliances. Along the way, Ashe discovers that family isn't just about blood. It's about the people who've got your back when your back's against the wall.
Full of high-octane chases and action-packed stand-offs, the second novel for Overwatch explores the founding of the Deadlock Gang and the origins of fan-favorite heroes Ashe and McCree. Don't miss this incredible, original story straight from the Overwatch game team and critically acclaimed author Lyndsay Ely.
About the Author
---
Lyndsay Ely is the author of GUNSLINGER GIRL, a YA genre-bent dystopian Western that was published in 2018. She spent her teenage years wanting to be a comic book artist but, as it turned out, she couldn't draw very well, so she began writing instead. She is a geek, a foodie, and has never met an antique shop or flea market she didn't like. Boston is the place she currently calls home, though she wouldn't mind giving Paris a try someday.