Wicked Beat (Sinners on Tour) (Paperback)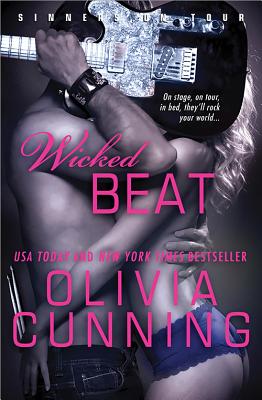 $13.99
Usually Ships in 1-5 Days
Description
---
Book 4 of The Sinners on Tour
How far out are your fantasies?
When Rebekah Blake accepts a position as Sinners' new soundboard operator, she's determined to seduce the band's rhythm guitarist, who she's always had a crush on. With her self-esteem in tatters after cancer treatments, Rebekah craves someone's interest. But Trey Mills only looks good to Rebekah in theory. When he can't give her what she needs, who will step in?
From the moment he lays eyes on Rebekah, Eric Sticks is completely smitten. It's as if fate dropped his perfect woman right in his lap. He showers her with attention. He wants her. Desperately. When he finally gets her, the pair of kinky lovers will have to overcome their inner demons if they want to take their relationship to the next level...
The Sinners on Tour Series:
Backstage Pass (Book 1)
Rock Hard (Book 2)
Hot Ticket (Book 3)
Wicked Beat (Book 4)
Double Time (Book 5)
Praise for New York Times and USA Today bestseller Wicked Beat
"A must-read for fans and newcomers alike." -RT Book Reviews, 4 1/2 Stars, Top Pick of the Month
"As expected, Olivia Cunning brought the attitude, the atmosphere, the chemistry and the camaraderie I've come to expect from her writing." -LeAnn's Book Reviews
"This story has it all." -The Steamy Side.