Lady of the English (Paperback)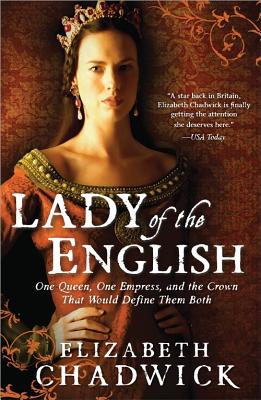 $20.99
Backordered or Out of Print
Description
---
Everyone who has raved about Elizabeth Chadwick as an author of historical novels is right.--Devourer of Books
From New York Times bestselling author Elizabeth Chadwick comes a gripping, never-before-told, medieval battle of the sexes that sheds light on one of medieval royalty's most fascinating women--Queen Matilda.
1135, England: Matilda, daughter of Henry I, knows that there are those who will not accept her as England's queen when her father dies. But the men who support her rival, and cousin, Stephen do not know the iron will that drives her. She will win her inheritance against all odds, and despite all men.
Adeliza, Henry's widowed queen and Matilda's stepmother, is now married to a warrior who is fighting to keep Matilda off the throne. But Adeliza knows that Britain's crown belongs to a woman this time.
Both women will stand and fight for what they know is right for England's royalty. But for Matilda, pride comes before a fall. And for Adeliza, even the deepest love is no proof against fate.
Written with great historical accuracy, Lady of the English is a captivating novel of Medieval England. Fans of Philippa Gregory, Susanna Kearsley, Hilary Mantel, and Diana Gabaldon will be spellbound by this vividly detailed look into medieval history.
Praise for Lady of the English:
Lady of the English is a riveting historical fiction novel with thrilling drama and characters that fairly leap off of the page.--Laura's Reviews
A detailed and very readable medieval era novel full of political intrigue and fascinating depictions of the people surrounding the throne of England.--Historical-Fiction.com
The story is vividly described with a depth of historical detail that is rarely matched by other novelists in the genre.--Historical Novel Review Blog
About the Author
---
Elizabeth Chadwick is the author of 17 historical novels, including The Greatest Knight, The Scarlet Lion, A Place Beyond Courage, For the King's Favor, Shadows and Strongholds, The Winter Mantle, The Falcons of Montabard, and To Defy a King, six of which have been shortlisted for the Romantic Novelists' Awards.