The Curl Up and Dye (Paperback)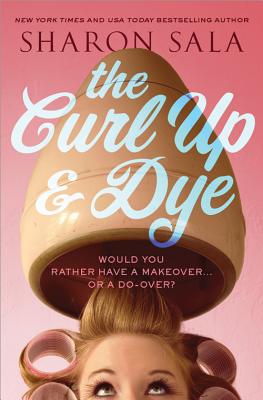 $18.99

NOT ON OUR SHELVES- available for order, usually ships in 1-5 days
Description
---
Wally Lamb meets Steel Magnolias in this story of LilyAnn Bronte, the Peachy-Keen Queen, which in Blessings, Georgia, was epitome of success.
Those were the best days of her life...
"Poor LilyAnn," the local ladies lament. "She sure is stuck in the past."
Eleven years ago, LilyAnn Bronte was the Peachy-Keen Queen of Blessings, Georgia—the prettiest, smartest, and most popular girl in town, going steady with the star quarterback, a high school career on the fast track to success. Then Randy Joe was killed in Iraq, and somehow LilyAnn just let herself go to seed.
Ruby, Mabel Jean, Vera, and Vesta of the Curl Up and Dye have been itching to give LilyAnn a makeover, but she knows it would make more than a new hairstyle for her to get her life back.
Until one fateful day, when a handsome stranger roars into town, and LilyAnn has a revelation.
Maybe the best is yet to come...
Praise for Color Me Bad:
"This is Southern fiction at its absolute best! I, for one, can't wait to visit Blessings, Georgia again!"—Sharon's Garden of Book Reviews
Praise for Sharon Sala:
"Sharon Sala is one of those gifted writers able to touch your heart."—Night Owl Reviews
"Sala [has a] rare ability to bring powerful stories to life."—RT Book Reviews
"Ms. Sala's characters are so well created...I could tear myself apart."—Long and Short Reviews
About the Author
---
New York Times and USA Today bestselling author Sharon Sala has 135+ books in print, published in six different genres—romance, young adult, Western, general fiction, women's fiction and non-fiction. First published in 1991, her industry awards include the Janet Dailey Award, five-time Career Achievement winner, five-time winner of the National Readers' Choice Award, five-time winner of the Colorado Romance Writers' Award of Excellence, the Heart of Excellence award, the Booksellers Best Award, the Nora Roberts Lifetime Achievement Award, and the Centennial Award in recognition of her 100th published novel. She lives in Oklahoma, the state where she was born. Visit her at www.sharonsalaauthor.com and www.facebook.com/sharonsala.
Praise For…
---
"The novel starts strong and leads to a riveting climax...readers will be rewarded with a spirited side to LilyAnn that emerges as this light romance takes a dark turn." — Booklist

"Sala's novel is one of those rare treats that is not only a pleasure to read, but is so enjoyable it becomes difficult to put the book down. An unexpected turn makes the narrative even more entertaining. The kooky neighbors will remind readers of the people in their own small towns and neighborhoods, but the amount of time that Sala devotes to developing them begs for a sequel. " — RT Book Reviews

"Sharon Sala writes a charming story about a second chance at life and love in The Curl Up and Dye... Sala makes Blessings, Georgia, a vastly entertaining place to visit. " — BookPage

"This is a well-written book. If you are looking for more than escapism, you will enjoy LilyAnn's quest to find herself and love." — The Idaho Statesman

"This story was a breath of fresh air and I truly enjoyed it from start to finish. Blessings, Georgia is a special place full of good people and Southern charm. I hope I get to visit there again real soon!" — Escape With DollyCass

"If you are a fan of southern fiction or women's fiction and are looking for an adorable read... I recommend The Curl Up and Dye. " — Confessions of a Book Addict

"Grab a glass of your favorite beverage, cuddle up and have a good time with this wonderful home-town type story. It's well worth the time to read! The characters are endearing and loveable, you get some bad guys to take you temper out on, and lots of great fun! " — http://www.thereadingcafe.com/the-curl-up-and-dye-by-sharon-sala-blog-tour-review-and-giveaway/

"This book is a great read filled with Southernisms, humor, small town gossip, romance, meddling and some danger." — I'm a Voracious Reader

"I loved, loved this book! So with that, we are all aware I'd be reviewing this book screaming at you to go get it... and stop by your salon to get your hair done! " — ChickLit Pad

" I can recommend it to those who enjoy small town romances with loveable quirky characters." — Delighted Reader

"It's engaging, heartwarming, funny, sassy, and just plain good – it is Southern fiction at its best! I like nothing better than when I open a book and I find myself drawn in from the beginning pages and that is exactly what I got with The Curl Up and Dye." — Peeking Between the Pages

"The thing I love most about all of Ms. Sala's books are the characters and her ability to draw you right into the story." — Born to Read Books

"New York Times and USA Today bestselling author Sharon Sala brings the story of a small town beauty parlor and a would be romance in The Curl Up & Dye...I really enjoyed LilyAnn and Mike's romance, and the ending is very satisfying. " — News and Sentinel - Book Nook

"The Curl Up and Dye is a quick, engaging read blending romance, drama and humour. Well known for her romantic suspense fiction, Sharon Sala is sure to pick up some new fans with her foray into southern fiction who will be looking forward to revisiting Blessings as the series progresses." — Book'd Out

"Readers, are you ready for Southern Fiction at its best?...The Curl Up & Dye is an enchanting and cozy romantic story that will pull at your heartstrings while keeping you thoroughly entertained." — Jersey Girl Book Reviews

"Sharon Sala's THE CURL UP AND DYE is a delight... Sharon's story revolves around a small town where everyone knows everyone, and there are not any secrets. The story of Lily Ann drew me in from the beginning and right up until the end I couldn't put THE CURL UP AND DYE down." — Fresh Fiction

"With colorful characters and an enticing story line, Sala's new series proves to be amusing and appealing." — Romantic Reads and Such