The Begonia Bribe (Garden Society Mystery) (Large Print / Paperback)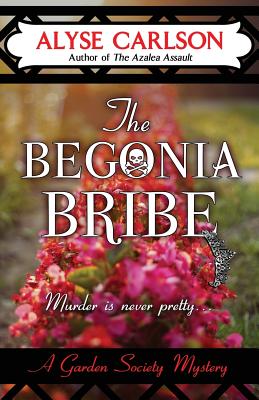 Other Books in Series
Description
---
Roanoke, Virginia, is home to some of the country's most exquisite gardens, and it's Camellia Harris's job to promote them. But when a pint-sized beauty contest comes to town, someone decides to deliver a final judgment ...
A beauty pageant for little girls--the Little Miss Begonia Pageant--has decided to hold their event in a Roanoke park. Camellia is called in to help deal with the botanical details, the cute contestants, and their catty mothers. She soon realizes that the drama onstage is nothing compared to the judges row. There's jealousy, betrayal, and a love triangle involving local newsman--and known lothario--Telly Stevens. And a mysterious saboteur is trying to stop the pageant from happening at all.
But the drama turns deadly when Stevens is found dead, poisoned by some sort of plant. With a full flowerbed of potential suspects, Cam needs to dig through the evidence to uproot a killer with a deadly green thumb.
About the Author
---
More information to be announced soon on this forthcoming title from Penguin USA.