Operational Updates
Click HERE for the most updated hours, customer guidelines and updates to store policy.
Only a Kiss (Survivors' Club) (Large Print / Hardcover)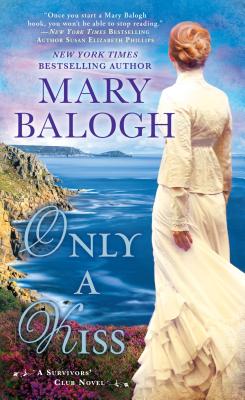 Description
---
The Survivors Club: Six men and one woman, injured in the Napoleonic Wars, their friendships forged in steel and loyalty. But for one, her trials are not over....
Since witnessing the death of her husband during the wars, Imogen, Lady Barclay, has secluded herself in the confines of Hardford Hall, their home in Cornwall. The new owner has failed to take up his inheritance, and Imogen desperately hopes he will never come to disturb her fragile peace.
Percival Hayes, Earl of Hardford, has no interest in the wilds of Cornwall, but when he impulsively decides to pay a visit to his estate there, he is shocked to discover that it is not the ruined heap he had expected. He is equally shocked to find the beautiful widow of his predecessor's son living there.
Soon Imogen awakens in Percy a passion he has never thought himself capable of feeling. But can he save her from her misery and reawaken her soul? And what will it mean for him if he succeeds?
About the Author
---
Mary Balogh grew up in Wales and now lives with her husband, Robert, in Saskatchewan, Canada. She has written more than one hundred historical novels and novellas, more than thirty of which have been "New York Times" bestsellers. They include the Slightly sestet (the Bedwyn saga), the Simply quartet, the Huxtable quintet, and the ongoing seven-part Survivors Club series."