Close to Home (Mass Market)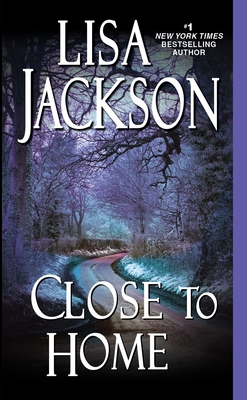 $7.99
Backordered or Out of Print
Description
---
Home

Along the shores of Oregon's wild Columbia River, the Victorian mansion where Sarah McAdams grew up is as foreboding as she remembers. The moment she and her two daughters, Jade and Gracie, pull up the isolated drive, Sarah is beset by uneasy memories--of her cold, distant mother, of the half-sister who vanished without a trace, and of a long-ago night when Sarah was found on the widow's walk, feverish and delirious.

Is Where

But Sarah has vowed to make a fresh start and renovate the old place. Between tending to her girls and the rundown property, she has little time to dwell on the past. . ..Until a new, more urgent menace enters the picture.

The Fear Is

One by one, teenage girls are disappearing. Frantic for her daughters' safety, Sarah feels the house's walls closing in on her again. Somewhere deep in her memory is the key to a very real and terrifying danger. And only by confronting her most terrifying fears can she stop the nightmare roaring back to life once more. . .
About the Author
---
LISA JACKSON is the #1 New York Times bestselling author of over ninety-five novels, including You Will Pay, After She's Gone, Deserves to Die, You Don't Want to Know, Running Scared, and Shiver. She is also the co-author of the Colony Series, written with her sister and bestselling author Nancy Bush, as well as the collaborative novels Sinister and Ominous, written with Nancy Bush and Rosalind Noonan. There are over thirty million copies of her novels in print and her writing has been translated into nineteen languages. She lives with her family and three rambunctious dogs in the Pacific Northwest. Readers can visit her website at www.lisajackson.com and find her on Facebook.