Naruto: Mission: Protect the Waterfall Village! (Naruto (Novel)) (Paperback)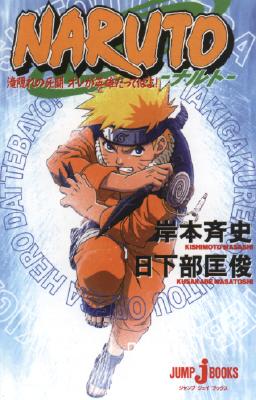 $9.99
Backordered or Out of Print
Description
---
A hilarious, touching, action-packed tale of a ninja in training!

In the Village Hidden in the Leaves, ninja reign supreme, and school is literally a battlefield. Naruto, Sasuke, and Sakura are classmates and ninja-in-training working together (sort of) toward a common goal: to become the greatest ninja in the land! But Naruto Uzumaki is no ordinary ninja student. For deep in his body is sealed the spirit of a terrible demon known as the Nine-Tailed Fox!

It was supposed to be just an ordinary, C-rank assigment--but nothing about ninjutsu is as simple as it seems...

Squad Seven's latest job is a real snore--escorting a young, cowardly leader named Shibuki back to the remote Hidden Waterfall Village. They arrive without a problem, but get stuck cleaning the village pond! While Naruto and his pals pick up the trash, Kakashi is called back to his home village on urgent business.

Then, without warning, a brilliant rogue ninja shows up in tow with his evil henchmen. Suien desperately desires the Hidden Waterfall's most precious possession, a secret potion called the Hero's Water. And as Squad Seven quickly discovers, the guy will do absolutely anything to get it! With their fearless sensei gone, Naruto, Sasuke, and Sakura find themselves in the most deadly situation of their young lives.

A special Naruto adventure previously available only on DVD--now an action-packed novel!
About the Author
---

Masashi Kishimoto made his debut in Weekly Shonen Jump in 1999 with Naruto, Naruto became a big hit with both boys and girls. Kishimoto added a modern flavor to the ancient world of Japanese ninja to make it a popular novel. It will become an anime series airing on Japanese networks this fall. To date, with the release of all 13 volumes of the graphic novel, this title has sold 12 million copies. Kishimoto has received the Hop Step Award.