Operational Updates
Reopening for in-person browsing: JUNE 6
store hours: 12pm to 6pm everyday
We are still accepting online orders, as well as care package orders at this link.
New Customer Guidelines:
No Mask, No Entry. If you don't have a mask, knock on the door and a staff member will bring you one that you can keep.
Browse with intention. Don't touch every book in the store if you don't have to.
In order to ensure touchless checkout, we are not accepting cash at this time.
Only 7 customers are allowed in the store at one time.
No pets at this time.
Children need to be vigorously supervised; they cannot leave your side while you are browsing.
All seating areas are closed.
Our tea service is currently suspended, but you can still buy the tea leaves to make at home.
An American Spy (Compact Disc)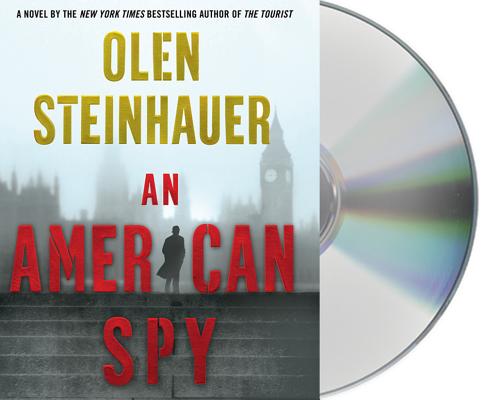 Description
---
In Olen Steinhauer's bestseller "The Tourist," reluctant CIA agent Milo Weaver uncovered a conspiracy linking the Chinese government to the highest reaches of the American intelligence community, including his own Department of Tourism---the most clandestine department in the Company. The shocking blowback arrived in the Hammett Award--winning "The Nearest Exit" when the Department of Tourism was almost completely wiped out as the result of an even more insidious plot.
Following on the heels of these two spectacular novels comes An American Spy, Olen Steinhauer's most stunning thriller yet. With only a handful of "tourists"---CIA-trained assassins---left, Weaver would like to move on and use this as an opportunity to regain a normal life, a life focused on his family. His former boss in the CIA, Alan Drummond, can't let it go. When Alan uses one of Milo's compromised aliases to travel to London and then disappears, calling all kinds of attention to his actions, Milo can't help but go in search of him.
Worse still, it's beginning to look as if Tourism's enemies are gearing up for a final, fatal blow.
With "An American Spy," Olen Steinhauer, by far the best espionage writer in a generation, delivers a searing international thriller that will settle once and for all who is pulling the strings and who is being played.
"An American Spy" is one of "The New York Times" Notable Books of 2012.
About the Author
---
OLEN STEINHAUER the New York Times bestselling author of seven novels, is also a two-time Edgar award finalist and has been shortlisted for the Anthony, the Macavity, the Ellis Peters Historical Dagger, the Ian Fleming Steel Dagger, and the Barry awards. Raised in Virginia, he lives in Budapest, Hungary.David Pittu is a two-time Tony nominee, and has narrated over 36 audiobooks, including Donna Tartt's "The Goldfinch," which earned an Audie for literary fiction and best male narrator. His other work includes "The Marriage Plot" by Jeffrey Eugenides and "An American Spy "by Olen Steinhauer. Pittu has also read for Rick Riordan, Ann Rice, and Keigo Higashino, among others.
Praise For…
---
"David Pittu's careful, taut narration makes it possible for listeners to follow every move of the array of agents and spymasters – Chinese, American, even some Germans. His accents are carefully modulated and punctuate passages with authentic precision. Listeners new to the series will be hooked and will want to explore more of this excellent espionage series in the vein of John le Carré and Len Deighton" – AudioFile Magazine, winner of AudioFile Earphones Award
"Like the two novels that precede it, this one is richly populated with characters of shifting loyalties from many lands, an assembly that demands a range of accents and voices: German, Eastern European, African, Chinese and American of both sexes. David Pittu executes them all…he transfers his voice from person to person in the book's many conversations (and interrogations) with dexterity, leaving the listener in no doubt as to who's speaking." – The Washington Post